Services in Utah and Idaho
Lighthouse Research recruits participants and conducts focus groups throughout Utah and Idaho, and has two conveniently-located market research center facilities in the greater Salt Lake City area.
Both facilities are equipped with state-of-the-art focus group suits and A/V accommodations to host any number of market research and business needs. Each facility is strategically located in areas that assist Lighthouse Research in the ability to recruit a wide range of participants from varying demographic and sociographic backgrounds.
Riverton
1292 West 12700 South, Riverton, Utah 84065
Our flagship office is in Riverton, Utah. Located in the suburbs of Salt Lake City, this location is ideal for conducting research with residents in the southern Salt Lake Valley and Utah County areas. This facility contains two Utah focus group suites, one large multi-purpose room, and an onsite data collection center with 40 computer-assisted interviewing stations.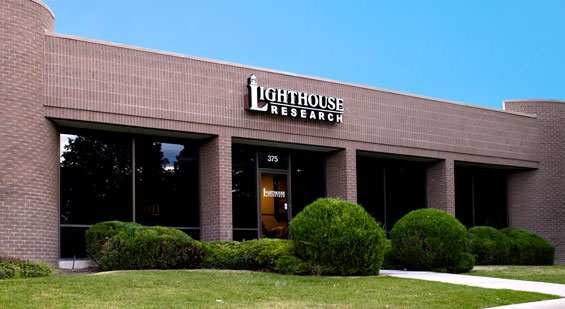 Salt Lake City
375 East 500 South, Salt Lake City, Utah 84111
Our Salt Lake facility is conveniently located in in the heart of the downtown community. This location is ideal for conducting research with residents in northern Salt Lake County, as well as residents in Davis and Weber Counties. This facility features three Utah focus group suites, a full kitchen, and state-of-the-art audio-visual equipment to serve our clients and participants.