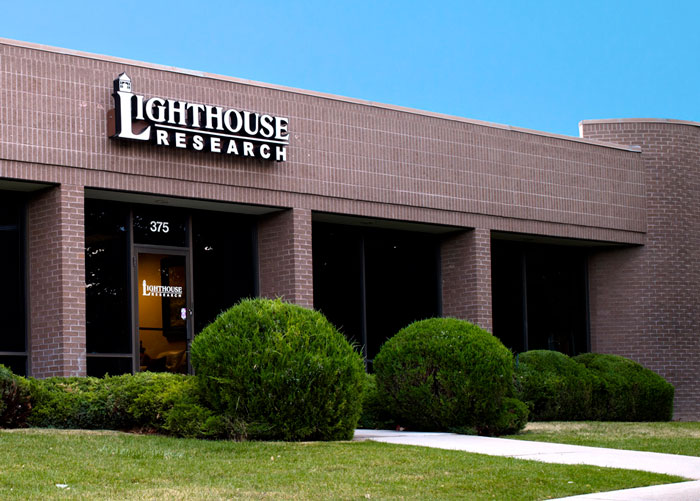 Extensive Experience and Expertise
Founded in 1992, Lighthouse Research & Development, Inc. is a full-service marketing research firm providing broad-spectrum quantitative and qualitative services.
With nearly 30 years of experience in the marketing research field, we put our extensive experience and expertise to work for you by identifying your company's specific needs and designing custom-tailored research plans to address the unique challenges and opportunities facing your company.
Partners in Building a Research Strategy
We work with you as a team every step of the way. From the initial design meeting, to final report presentation and recommendations, we consider Lighthouse Research to be your partner in building a research strategy designed specifically for your organization.
The business intelligence gathered by Lighthouse Research will define opportunities for increased growth, profitability, and customer loyalty, and provide you with a clear understanding of the best marketing direction.
As a team, we can help you find answers to your most important business questions. Our mission at Lighthouse Research is to enable you to make critical business decisions based on information collected firsthand from the most reliable source available: your customers and prospects.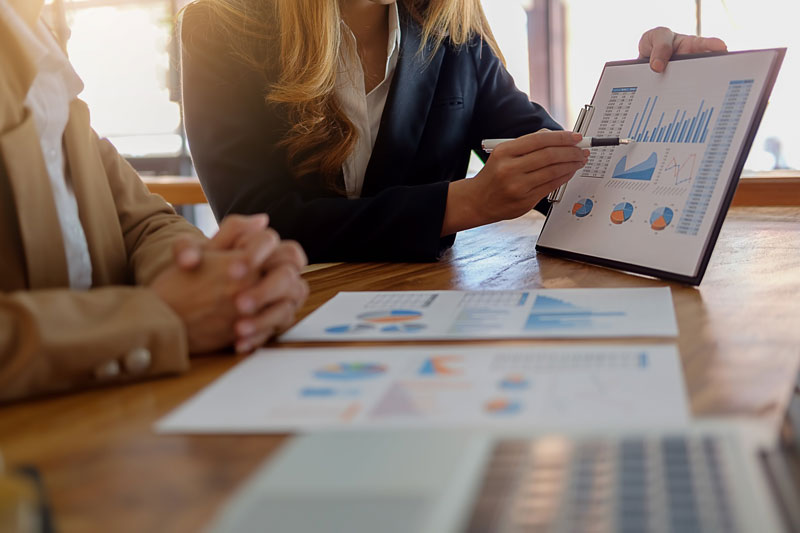 Our Staff
Joe Anderson
OWNER/PRESIDENT
Mr. Anderson is the President of Lighthouse Research & Development, Inc. He heads a research team of 30 individuals to complete full-spectrum research projects. Joe ensures projects are developed using the most effective, cost efficient methods. He coordinates the entire planning and set-up process for over 100 research projects annually, including telephone surveys, online surveys, onsite surveys, focus groups, ethnos, in-depth interviews, mock juries, etc., in a wide variety of industries and topics.
Joe specializes in the innovation of meeting unique client needs. Joe is an out-of-the-box thinker and a believer that anything can be done in research. He is IPC certified, and holds a Bachelor of Arts degree in Marketing from the University of Utah. Joe Anderson has been with Lighthouse Research for over 16 years and has been in the research field since 1998.
Charles Anderson
DIRECTOR OF OPERATIONS
Mr. Anderson oversees all the operations within the Lighthouse Research team from conception to deliverables. It is his responsibility to make sure all of the teams are working together appropriately to ensure that client objectives are met and that projects are completed on time, within budget, and that the results are reliable, accurate, and actionable. Mr. Anderson has a B.S. in Sociology from San Diego State University, with a minor in Communications. Charles Anderson has been a part of the Lighthouse Research team for over 5 years.
Christie Leake
FOCUS GROUP MODERATOR and TECHNICAL WRITER
Ms. Leake has worked in the marketing research industry for over two decades. Much of her time has been devoted to learning about each aspect of research, offering her an abundant understanding of what it takes to complete a project from start to finish. This experience, coupled with her involvement in thousands of research projects over the last 20 years, gives her the unique ability to provide insight on which methodologies are best in achieving specific project objectives. Ms. Leake specializes in qualitative research, including focus group moderation and interview facilitation, and is skilled at developing discussion guides that encompass her clients' overall objectives. In addition, Ms. Leake is adept and interacting with research participants and has extensive experience in engaging them in discussion, regardless of the complexity of the research topic. Ms. Leake is also skilled at technical writing and is responsible for organizing research findings and compiling all relevant data into concise, accurate, and easy-to-understand research reports. Ms. Leake has a B.S. in English Education from Utah Valley University and has been a part of the Lighthouse Research team since 1998.
Charlotte Davis
RESEARCH ASSOCIATE
Ms. Davis has worked with Lighthouse Research for 17 years. Her role began primarily in the call center, and putting in some time learning about the various aspects of marketing research. As she moved through learning different tasks and techniques, her love for marketing research was born. Her ability to learn quickly has enabled her to successfully complete the various tasks required during a research project. She has spent many hours learning the data collection software used at Lighthouse Research, and has gained extensive computer-assisted telephone survey programming experience.
Lindsay Rodgers
PROJECT EDITOR
Ms. Rodgers serves as a client contact and account executive. Her experience in public relations has given her a special ability to take care of all of the details involved in putting together a research project, make sure that nothing is left undone, and that all of the individuals involved are kept up to date on the progress of the project. Ms. Rodgers has a B.S. in Journalism and Communications from Utah State University, and has been a part of the Lighthouse Research team for over 9 years.
Wesley Larson
LEAD STATISTICIAN
Mr. Larson is responsible for the statistical tests at Lighthouse Research. The methods and tests he selects are used to report the findings of quantitative data and especially to identify statistical significance, highlighting the most important and influential factors in the project results. He also assists in ensuring quantitative projects have valid, accurate, and usable results. He has a B.S. in Mathematics from University of Utah.
CERTIFICATIONS and MEMBERSHIP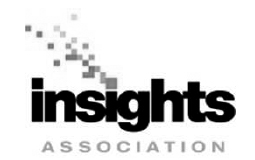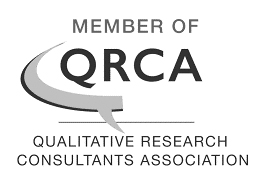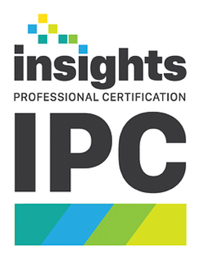 Lighthouse Research has membership and certification with several research organizations and institutions, including:
Insights Association
QRCA
Insights Professional Certification
Insights Professional Certification (IPC) was developed by Insights Association to distinguish those individuals who demonstrate ongoing professional commitment to the field through knowledge and proficiency.
To obtain IPC status, applicants must meet all requirements designated by the Certification Workgroup and must demonstrate and acceptable understanding and knowledge, and regularly participate in continued education.
Customized Proposals To Fit Your Needs
We realize that research is not a one-size-fits-all solution. We'll work with you to find a research solution that will make you happy!